---
Modern Medical logistics Center of Shanghai Pharmaceutical Holding Jiangsu Co., LTD
---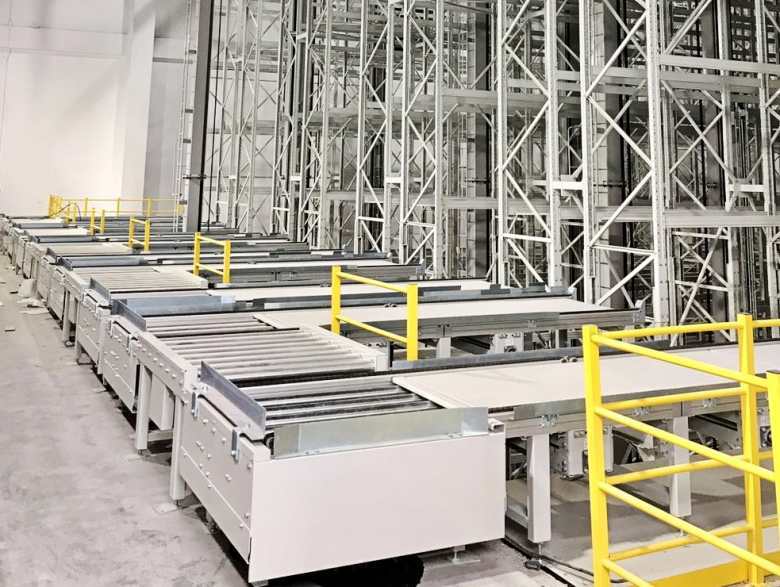 East China Medical Logistics Center of Shanghai Pharmaceutical Holding Co., Ltd. mainly undertakes the logistics business of Wuxi Hospital. The logistics center is a single multi-storey building with a construction area of 22058 square meters, including the first floor area of 8876 square meters (excluding the outdoor platform area), the mezzanine area of 5526 square meters, and the second floor area of 7591 square meters.
The logistics center includes 5 automatic stereo-storage fully imported stacker, forklift rack, shelf shelf, RF picking system, conveying system, check packing system, automatic sorting system, etc. Among them, the automatic three-dimensional storage area is a single floor, which covers an area of about 1,821 square meters (about 30 meters wide and 60.7 meters deep) and runs from the first floor to the second floor. Other areas are multi-storey, among which the upper part of the temporary storage area of the first floor is a mezzanine.
After the completion of this project, I will be responsible for the pharmaceutical distribution and commercial allocation of wuxi local hospital customers and other customers, the storage and distribution of non-urban warehouses in and outside The province, the storage and distribution of overflow inventory in urban warehouses, the third-party business of medicine, and the distribution business of Shanghai Pharmaceuticals Group and Shanghai Pharmaceuticals Holding in east China.
---