---
Promote intelligent manufacturing in segmented industries from point to line
---
November 25-28, 2019, the 19th Shanghai International Textile Industry Exhibition opened at Shanghai New International Expo Center. This year's exhibition, with the theme of "Zhihui Textile goes beyond a Better Life", introduces cross-border hot spots of the textile industry such as artificial intelligence, cloud computing, industrial Internet, remote operation and maintenance, and makes a tripartite connection between intelligent textile manufacturing solution providers, leading universities and traditional textile enterprises. As a highlight of the exhibition, "the second Shanghai International Textile Intelligent Manufacturing Summit forum" was held as scheduled, and Beizhu (Beijing) Science and Technology Development Co., LTD. (Beizhu technology) was invited to attend.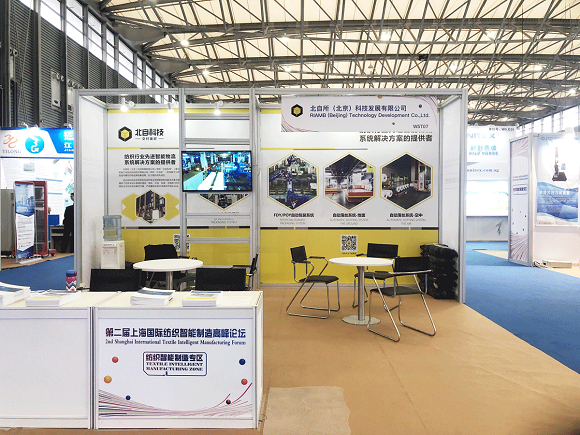 Photo: North Technology Booth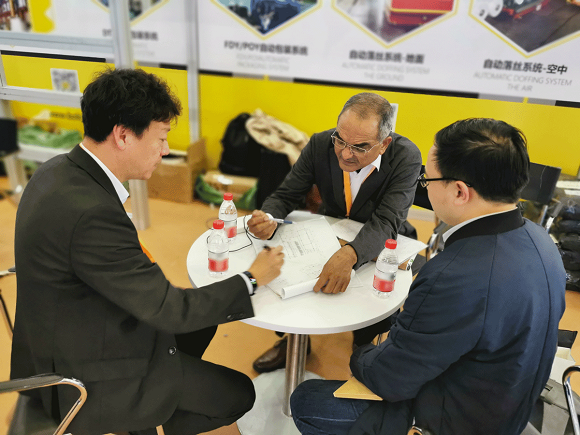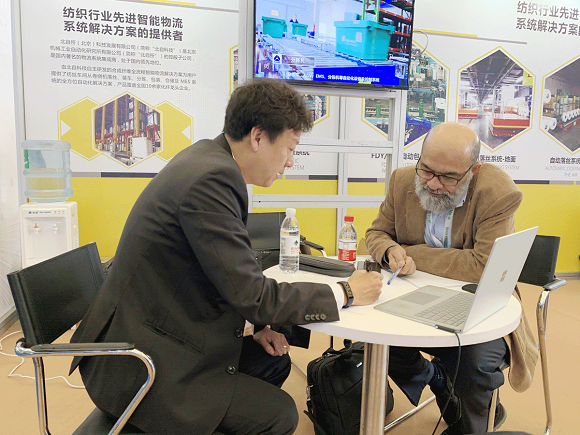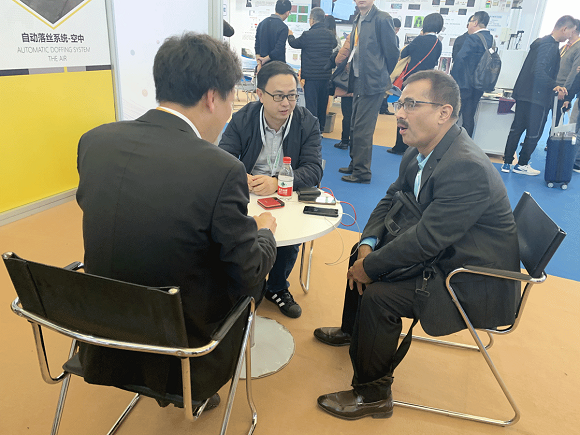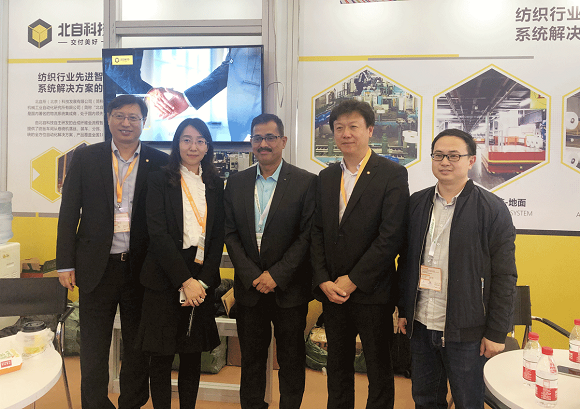 Wang Yong, executive deputy general manager of Beizhong Technology, gave a speech with the theme of "Promoting intelligent manufacturing in subdivided industries from point to line". Through understanding the process of polyester filament yarn manufacturing, the original model, analysis of industry, combined with the deep research in the theory of intelligent manufacturing, puts forward some ideas of the intelligent manufacturing implementation, form the polyester filament intelligent manufacturing solutions, system has realized the package from silk, transshipment, silk falling car line, handling, transport, storage, packaging, inspection classification to automation, informationization in the whole process of the pallet. And has been widely promoted and applied in the industry. And the successful experience of its promotion is summarized to form an effective promotion path of "starting from the point, from the point to the line, from the line to the surface".
Photo: Wang Yong, executive deputy general manager of Beizhi Technology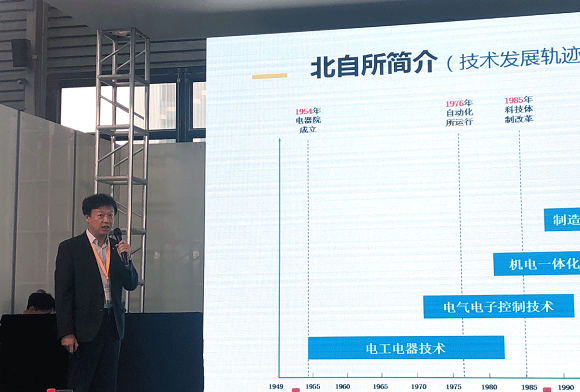 Photo: Wang Yong, executive vice President of Beizhi Technology, delivers a speech
As a famous logistics system integrator in China, Beizhi Technology is a provider of advanced intelligent logistics system solutions for the textile industry. The intelligent logistics solution for the whole process of synthetic fiber manufacturing independently developed by Beizi Technology co., Ltd. provides users with a full range of automatic solutions for spinning workshop from winding machine to silk dropping, vehicle loading, sorting, packaging, storage and MES system. Its products cover more than 10 leading chemical fiber enterprises in China.
---