---
Beijing Red Star automation logistics system has passed the acceptance
---
Morning of April 9, 2020, Beijing red star co., LTD. Automated warehouse logistics system YanShouHui held at red star huairou branch, Beijing red star co., LTD., vice general manager of qing-yu meng, finance director zhang, director of internal control Kong Xiangjun, north from the development of science and technology (Beijing) co., LTD. (hereinafter referred to as north since science and technology) Wu Shuang KuangYongJiang, general manager, deputy general manager, deputy general manager chuan-jun Chen, minister of control proc and project director WenQi attended the YanShouHui.
The project acceptance team carefully listened to the project construction report, checked the test report and project data, and went to the site for on-site inspection. They agreed that the project had completed the content specified in the contract, met the technical indicators specified in the contract, met the use requirements, and the project technical data were complete, and agreed to pass the acceptance inspection.
The automated warehouse logistics system of Beijing Hongxing Co., Ltd. was installed in the factory in May 2019, and the system was debugged and put into production and use in November. The whole project includes automatic three-dimensional finished product warehouse, intensive packaging material warehouse for child and mother vehicles, packaging material distribution, robot stacking, finished product conveying, empty pallet conveying, pallet disassembly and stacking, finished product outbound and selection. Roadway type stacker is used in the finished product warehouse, with a total of more than 20,000 cargo Spaces. The packing material warehouse USES the dense storage of the high-speed mother-child vehicle system, with a total of more than 3,000 cargo Spaces.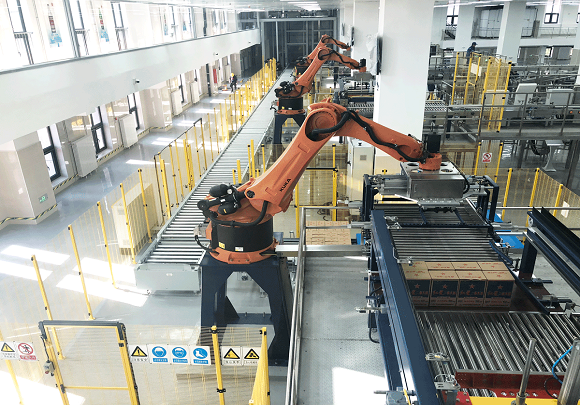 Through this system, Hongxing Erguotou Wine industry realized the whole process of packaging material warehousing and storage, packaging material outbound, packaging material delivery to the packaging workshop, finished product warehousing, finished product outbound automation. The whole equipment area is equipped with a video monitoring system to monitor the running state of the equipment in real time. Finished product warehouse has video inventory function to realize efficient inventory. At the same time, through the computer scheduling system and information management system and MES, TWO-DIMENSIONAL code system, SAP system information interaction, business collaboration, for the production and sales of enterprises to provide reliable data support, to achieve the full automation and information from raw materials to finished products.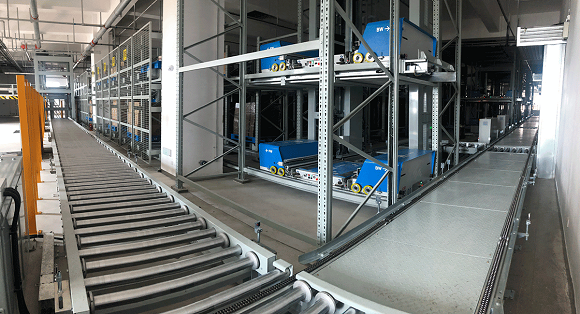 Founded in 1949, Beijing Hongxing Co., Ltd. is a famous time-honored enterprise in China. Its "Erguotou Traditional brewing technique" is a national intangible cultural heritage. The successful implementation of this project has helped enterprises to improve labor efficiency, reduce production energy consumption and improve production environment, thus making due contributions to energy conservation and environmental protection. The demonstration and leading role of this project and related technologies will lead the further development of intelligent manufacturing technology in liquor industry and accelerate the transformation and upgrading of intelligent manufacturing in liquor industry.
---