---
Zhonghua Quanzhou polyolefin automatic three-dimensional warehouse project has passed the acceptance
---
Recently, zhonghua Quanzhou Petrochemical Co., LTD. (hereinafter referred to as "Zhonghua Quanzhou") polyolefin finished product packaging and three-dimensional storage project, contracted by Beizisuo (Beijing) Science and Technology Development Co., LTD. (hereinafter referred to as "Zhonghua Quanzhou"), passed the acceptance inspection smoothly.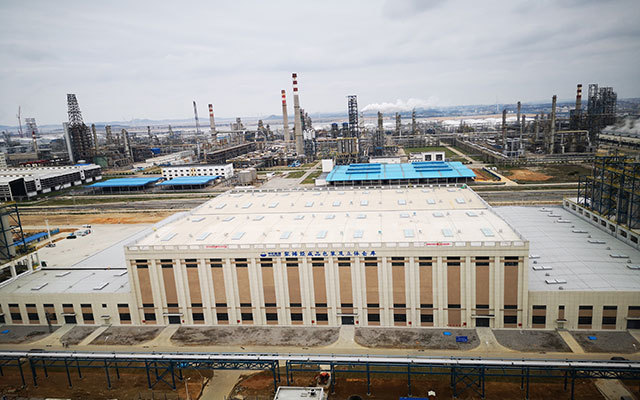 Sinochem Quanzhou 1 million tons/year ethylene and oil refining renovation and expansion project covers an area of more than 6500 mu, with a total investment of about 32.5 billion yuan. It is a key project of the National Petrochemical Industry Planning and Layout Plan, and also a large project that Sinochem has decided to invest and build after in-depth scientific demonstration on the basis of the sound operation of the 12 million tons/year oil refining project.
Polyolefin packaging and stereoscopic storage project is one of its important components. The system consists of 22 stackers, 24102 cargo Spaces, 1 set of automatic conveying system and control management system. The system has been built and put into use, realizing the automation of product warehousing, information storage management, paperless account management, networked data transmission, visualized equipment monitoring, remote system diagnosis and intelligent vehicle scheduling.
The project starts from the installation shelf, takes 78 days to complete the mid-term delivery of all the hardware installation, and 35 days to complete the commissioning, which will pass the acceptance on May 19, 2020. With the coVID-19 outbreak under way, the engineers of Quanzhou And Beizi Science and Technology in The frontline of Zhonghua have worked together to prevent and control the epidemic, resume production and work, strictly control the quality of the project and ensure the progress of the project, focusing on the quality of the project and prevention and control of the epidemic until the successful acceptance.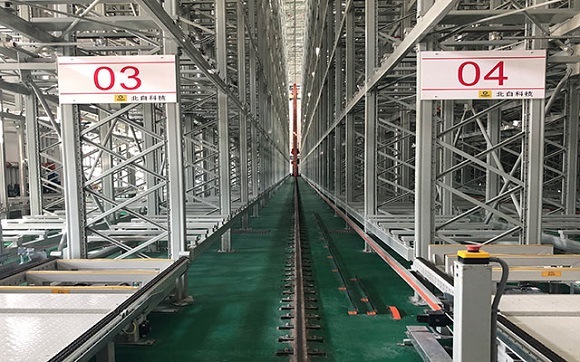 Polyolefin products packaging and three-dimensional library fast delivery and the successful implementation of the project, help the Chinese energy group internal integrity of polyolefin products of complete sets of equipment, achieved from the continuous production to the shipment of the product packaging, storage and distribution automation and intellectualization, improves the production efficiency, reduce the labor costs, improve the production environment, for the Chinese energy system made due contribution to energy saving and environmental protection.
At the same time, relevant technologies have played a demonstration and benchmark role in SINOchem energy system, which will lead the further expansion of intelligent manufacturing technology of automatic three-dimensional warehouse in SINOchem energy system and accelerate the transformation and upgrading of intelligent manufacturing of polyolefin products in SINOchem energy system.
---