---
Grasp the direction and lead the development -- The 15th anniversary celebration of Stonehenge Cooperation in China
---
On June 9, 2020, the "Celebration for the 15th Anniversary of the Cooperation between China Stonehenge and Beizisuo" was held in Tongxiang, Zhejiang province. China stone co., LTD. (hereinafter referred to as China stone) President, stone group co., LTD. (hereinafter referred to as the rock group), chairman and CEO Mr Zhang Yuqiang, vice President of China stone, stone group President Mr Guo-ming Yang, vice President of China stone, stone group vice President Mr Guo-rong cao, vice President of China stone, stone group vice President Mr Ding car sales r&d director Mr. Zhang zhijian, stone group, Beijing machinery automation research institute co., LTD. (hereinafter referred to as north from), north from the development of science and technology (Beijing) co., LTD. (hereinafter referred to as north since science and technology) chairman zhang into Mr Tong, north from the board director, office of the science and technology Ms. Yang Lishan, director, Mr. Kuang Yongjiang, General Manager of Beizhi Technology, Mr. Wang Yong, Executive Deputy General manager of Beizhi Technology, and Mr. Pu Hao-qing, general manager of Wuxi Kewei Intelligent Logistics Equipment Co., LTD attended the ceremony. Also participating in the celebration activities are nearly 40 middle-level leaders from Stonehenge group.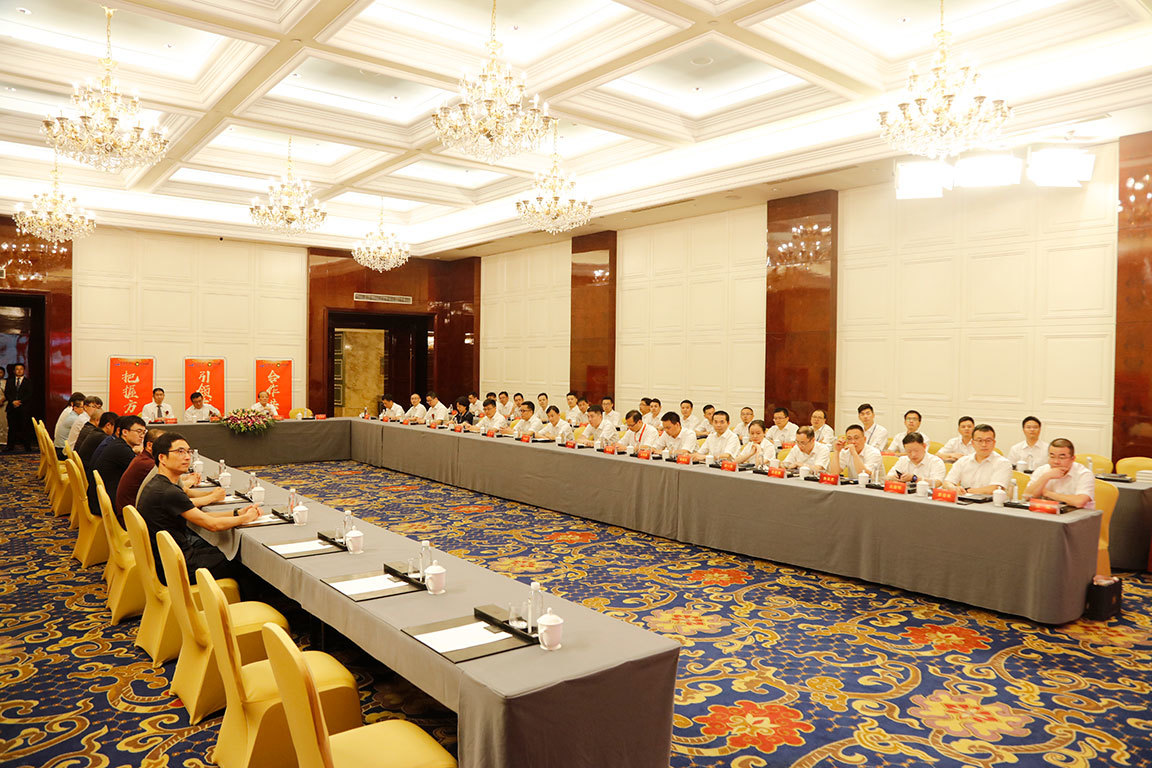 The first cooperation between BZL and China Stonehenge was in 2003, when BZL undertook the group's first fully automated fiberglass logistics production line with an annual output of 40,000 tons. Through this cooperation, THE Company has expanded its business in the fiberglass industry. In 15 years of cooperation, North Institute has participated in the construction of Stonehenge Tongxiang Base, Chengdu base, Jiujiang base, Egypt base and American base, and successfully delivered 21 automated logistics delivery systems and 47 automated three-dimensional warehouses. With the goal of "automatic production and intelligent process", THE Institute has developed new automation equipment, adopted advanced and intelligent automation system, continuously improved the production and logistics scheme of glass fiber, and gradually established the expert position in the automatic logistics system of glass fiber industry. China Stonehenge has also grown into the world's leading enterprise in fiberglass industry, realizing the automation, digitization and intelligentization of the manufacturing process.
During the ceremony, Mr. Yang Guoming, vice President of China Boulder, President of Boulder Group, and Mr. Kuang Yongjiang, general manager of Beizhi Technology made speeches successively. The two sides reviewed the past 15 years of sincere cooperation, witnessed the mutual assistance and growth of each other, as well as the brilliant achievements of the two sides in the past 15 years, and strengthened each other's confidence in the future development and prospects of cooperation.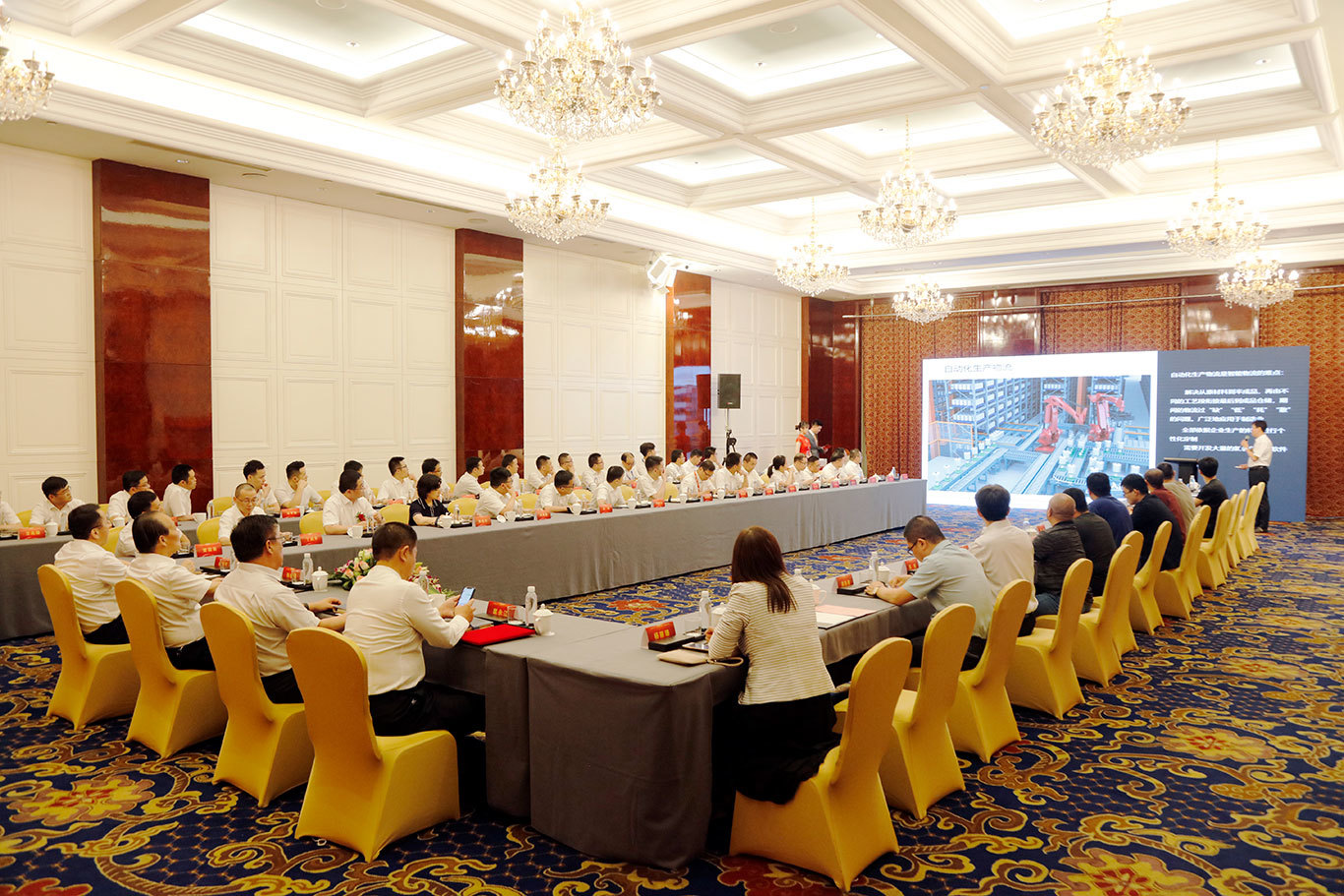 Subsequently, Mr. Zhang Yuqiang, President of China Stonehenge, chairman and CEO of Boulder Rock Group, and Mr. Zhang Xuntong, chairman of BFSU and Chairman of BFSU jointly signed the certificate of the 15th Anniversary of Strategic Cooperation between Boulder Rock and BFSU, and gave each other gifts for the 15th anniversary.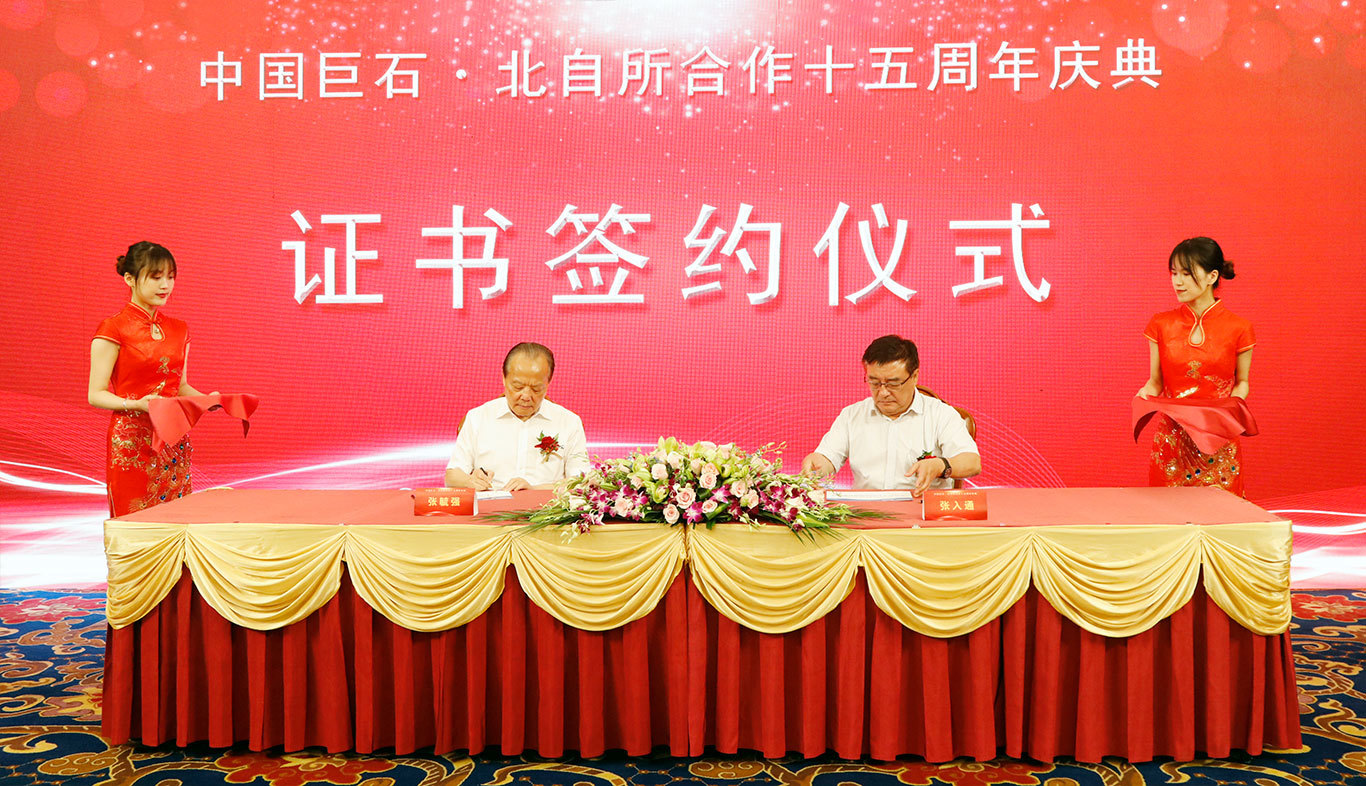 In the past 15 years, Stonehenge and Beizui have made mutual achievements and grown together. In the future, both sides will continue to cooperate sincerely and go forward hand in hand to write a new chapter together!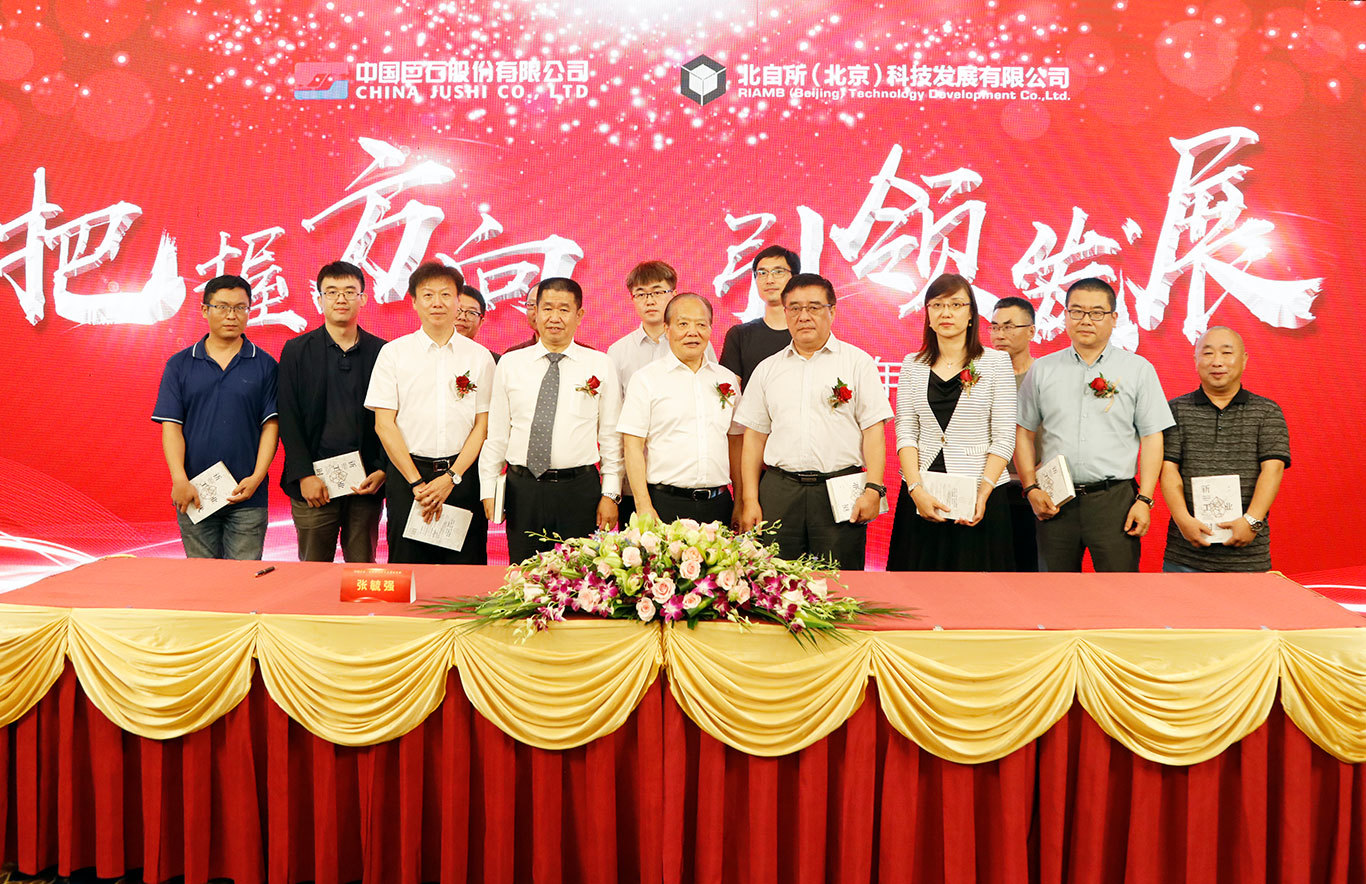 China Stonehenge Co., Ltd. is the core enterprise of the glass fiber business of China Building Materials Co., LTD., with the production and sales of glass fiber and products as its main business, it is one of the listed companies with the early entry into the capital market of China's new material industry and large enterprise scale. In 1999, Stonehenge was listed on the Shanghai Stock Exchange. After years of efforts, China Stonehenge has become a leading enterprise in the industry with perfect governance, clear strategy, fine assets, excellent culture, fine management, advanced technology and complete marketing network.
---