---
Stick to the original intention and deliver better -- Ningbo Fangtai Kitchen Equipment Co., LTD. 100 mu intelligent logistics center project through acceptance
---
On May 8 and June 22, 2020, the 100-mu intelligent logistics center project of Ningbo Fangtai Kitchen Equipment Co., LTD. (hereinafter referred to as Fangtai) contracted by Beizao (Beijing) Science and Technology Development Co., LTD. (hereinafter referred to as Fangtai) passed the national and corporate acceptance successfully respectively.
Fang Tai group was founded in 1996, as a well-known domestic kitchen electric brand, always focus on high-end kitchen electric field, is committed to the pursuit of high quality of life to provide quality products and services. Fang Tai 100 mu intelligent logistics center project is based on the characteristics of high-end kitchen electricity production and sales, in the scheme design, process planning and production management adopted a lot of innovation, formed a 1+5+N intelligent manufacturing new mode. As the intelligent manufacturing project of the Ministry of Industry and Information Technology, this project has been put into use to provide a strong logistics guarantee for the ever-expanding market demand of Taifang, which not only improves the production capacity of the supply chain, but also enhances the timely delivery capacity of logistics distribution, and sets a new benchmark for the production logistics of high-end kitchen power industry.
The project covers an area of 100 mu, has more than 5000 meters, the box type conveyor line north-south factory four factory, nine, eight propylaea, overpasses, and large automated stereoscopic warehouse loading and unloading system (including carbon, sorting system and electricity has chosen three layer area), to build a comprehensive, intelligent, three-dimensional logistics center. This system serves the supply chain of Kitchen utensils and appliances of Taifang. The storage scale of intelligent logistics center will reach 250,000 sets, with 50000 pieces delivered/day and 35,000 pieces put in storage/day, which fully meets the increasing and expanding production capacity demand of Taifang.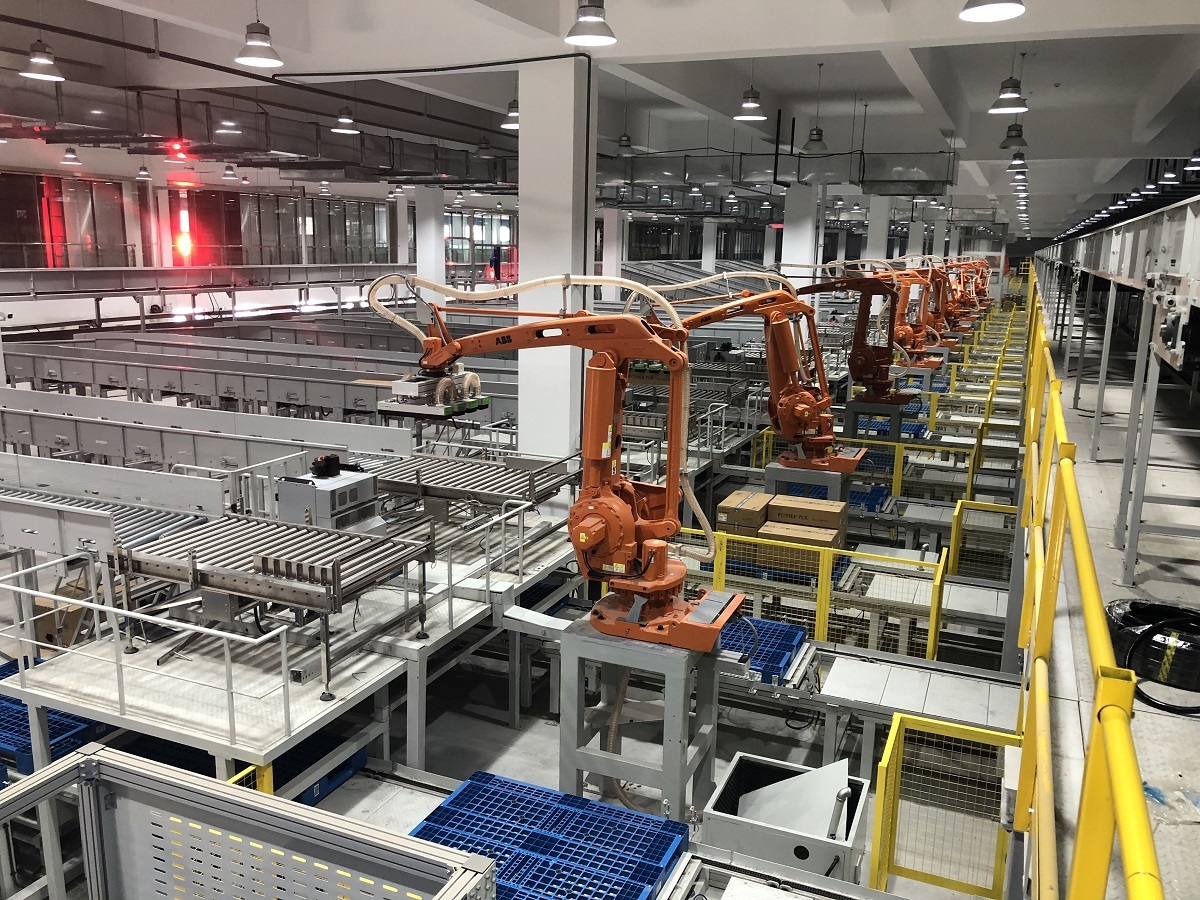 Deliver complete logistics system have finished packing sealing box after long distance transmission, automatic palletizing robot, automatic tray inventory, automatic stacker RuChuKu, tray automatic dispatch, robot automatic devanning heaps, a high-speed sorting, and other functions, realizes the production - the pallet - storage - open chock - pick - distribution of fully automated process, fully meet the various technical indicators.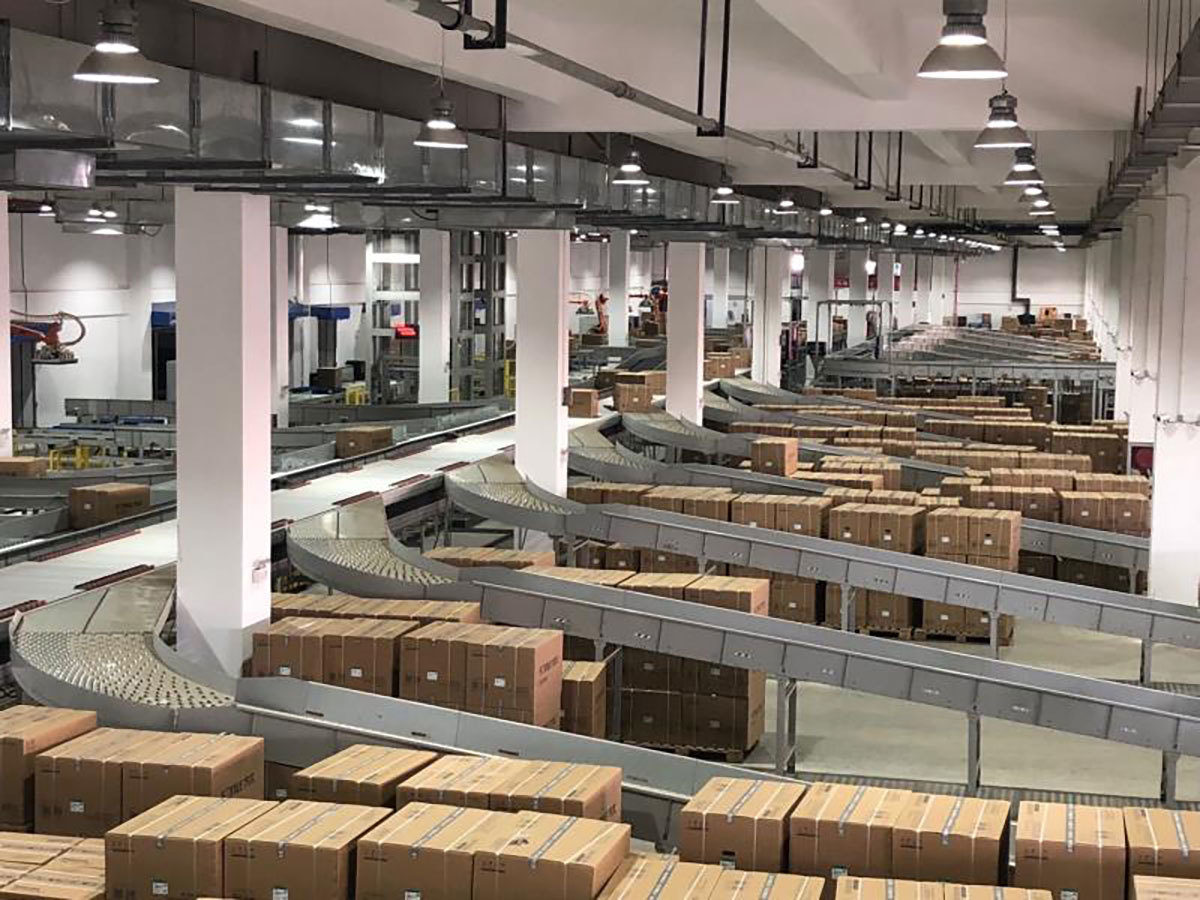 ---